Plate and Frame Series
-Stainless Steel Frames
-Single or Multi Pass
-Simple Installation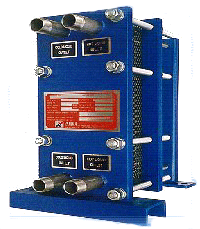 Sec plate and frame heat exchangers are designed to high quality industrial standards. We use sophisticated computer software to calculate the most efficient design to match your heat transfer process. We certify our designs and manufacturing processes to international standards. (ASME, PED, ISO, DNV, CRN). A large inventory of plates and gaskets is kept in stock.
Drawing from this inventory means that plate and frame heat exchangers can be assembled in very short times. Delivery to your location can be accomplished in a few days when needed.
If your business is growing and you want to plan for future production SEC plate and frame heat exchangers can be expanded by adding more plates. The 'plate pack' is fully modular.
Manual for Plate and Frame (PHE) ModelsView Download
You can download more manuals on this or on any of the SEC products for more information.